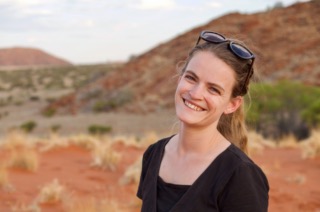 I've been a reader since I can remember, growing up on a wide range of books, from classic literature to light-hearted romps. The love of reading has traveled with me unchanged across multiple continents, and carried me from my own childhood all the way to having children of my own.
But if reading is like looking through a window into a magical and beautiful world, beginning to write my own stories was like discovering that I could open that window and climb right out into fantasyland.
I cannot believe how privileged I am to actually be living that childhood dream and publishing my own novels. I do so from my hometown of Adelaide, Australia, where I live with my husband and our two, soon to be three, little munchkins.
I've never outgrown my love of young adult stories, and my first series,
The Kyona Chronicles
, is a young adult fantasy series of six installments.
Feel free to
send me an email
and introduce yourself!
---

I'll be able to keep you up to date on new releases, sales, and giveaways.
You'll also get a free copy of Dragon's Sight, an 8,000 word short story which is a spoiler-free prequel to the series.
Subscribe today!